Steep Roofing Job Completed
West Hartford, CT
Roofing project in West Hartford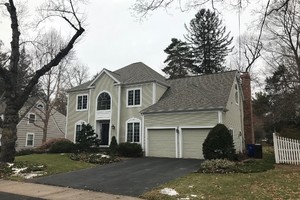 View Job Story
It was an absolute pleasure to work with Rhino Back Roofing from start to finish. Mike, Josh and the rest of the team are consummate professionals during every phase of the process. From the initial meeting, to the final cleanup, we experienced a sense of confidence that the job was being done right. The results are spectacular and it looks like a new home! Thank you Rhino Back!
---
Laurie K. - Stratford Road, West Hartford, CT
Review originally posted on
Response from Rhino-Back Roofing:
Laurie-We really enjoyed meeting you and helping you with your roofing project, you were wonderful to work with! Thank you so much for the kind words, and please stay in touch! Mike & Lisa Trouern-Trend and the Rhino-Back Roofing Team.
<< Back to Job Portfolio
Get Your Free Roof Replacement Estimate!