Simsbury CT Roofing
Simsbury, CT
Roofing project completed in Simsbury, CT by Rhino-Back Roofing. The project took 2-days start-to-finish. We re-flashed the rooftop fan, a small chimney, one very large chimney, and an existing large skylight that had been installed 10 years prior. Rhino-Back Roofing completely stripped two layers of existing shingle, and installed new lifetime architectural shingles. We also installed a ridge vent in a trouble area where the customer was getting condensation on the inside of the home.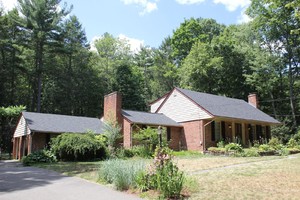 << Back to Job Portfolio
Get Your Free Roof Replacement Estimate!