Roof Replacement in Avon CT
Avon, CT
Professional Roofing in Avon CT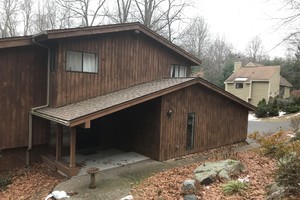 Everyone was very professional from the beginning of the process. The quality of the roof and the work is excellent. They came on time, and everything was done on the same day without any issues. Their customer service is excellent as well.
A rating
---
Alex Z. - Chevas Road, Avon, CT
Review originally posted on
<< Back to Job Portfolio
Get Your Free Roof Replacement Estimate!