Complete Roof Replacement
Avon, CT
Roofing job in Avon, CT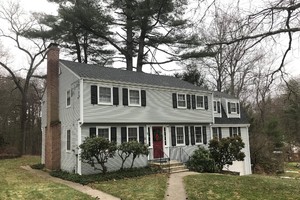 Great service from beginning to end. Mike gave a very complete explanation of all services to be performed and their prices were very competitive. The job was completed by a talented crew and our new roof looks great. The cleanup was remarkable! I recommend Rhino-Back Roofing without reservation.
A rating
---
Robin W. - Stony Corners Road, Avon, CT
Review originally posted on
<< Back to Job Portfolio
Get Your Free Roof Replacement Estimate!