Rhino-Back services Bloomfield, Connecticut 06002
We Offer Expert Bloomfield, CT Roofing
As a proud homeowner, you need a roofer in Connecticut that you can actually trust to give you the bottom line- no fluff, no runaround. Rhino-Back's management team has over 15 years of experience and has worked with hundreds and hundreds of happy homeowners to provide the best roofing services in Bloomfield CT.
We specialize in all phases of the roof replacement process. Our family here at Rhino-back is dedicated to serving your needs in a timely manner with an emphasis on quality craftsmanship as well as a commitment to customer service excellence.
Our fully qualified staff is here to assist you with roof replacement services in Bloomfield and are committed to our customer's satisfaction!
We are a Bloomfield Connecticut Roofing Company with an A rating on Angie's List, and a 5 star rating on Google and Facebook. So if you're looking for a company that holds the highest standards for quality, craftsmanship and business reputation, you've come to the right place. It will be our pleasure to serve you!
If you need a Contractor in Bloomfield CT, Call Rhino-Back at 860-217-1424 Today!
Are you looking for Bloomfield CT roofing? Rhino-Back Roofing is family owned and operated local business that cares about your Bloomfield CT roofing needs. Incorporated as the town of Bloomfield the town's local economy was agriculturally based, mostly in shade tobacco, remaining as such until it developed as a postwar suburb of Hartford starting in the 1950s. Rhino-Back are top-rated roof replacement in Bloomfield CT experts and look forward to exceeding your Bloomfield CT roof expectations.
Services in Bloomfield, CT
Get a Bloomfield Roofing Estimate from Rhino-Back.
Easy Convenient Home Consultation in Bloomfield
You can rely on Rhino-Back to solve many problems you may have. Contact our Bloomfield Roofers for an easy, convenient home consultation. Every home is different. So we will inspect your property and put together a detailed scope of exactly what your home needs.
Real Labor and Material Warranty Backed by the Top Manufacturer
Another reason you can trust Rhino-Back is because we are one of only a handful of roofing companies in Connecticut with an exclusive certification with one of the industry's top manufacturers! If something goes wrong, you're backed with up to a 50-year labor and material warranty directly through the product manufacturer. A roof is only as good as the people who put it on and stand behind it. Most Bloomfield home owners agree, they need a company that carries a real warranty!
View a few of our completed roofs near Bloomfield below.
, CT
Roof Restoration & Replacement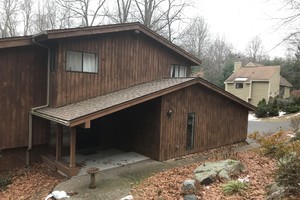 Avon, CT
Professional Roofing in Avon CT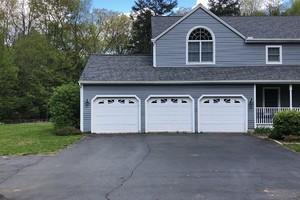 Granby, CT
Roof Replacement Granby
Testimonials & Reviews from Bloomfield
Rhino-Back Roofing is the best! The job came out great and the price was more than fair. From beginning to end, the whole experience was great. Thanks again to Mike, Josh and the whole crew! I would recommend your company to anyone!
---
Testimonial from Stacy G. Glenwood Ave, Bloomfield, CT
Review originally posted on
Lisa Trouern-Trend and her husband Mike, own Rhino Back Roofing, a local family company. They did my roof in September and were affordable and GREAT to work with. We were in a similar situation and Mike walked us through all of our options. Highly recommend.
---
Testimonial from Jami H. Bloomfield, CT
Review originally posted on